AI-based Platform Analyzes QSR Customer Data, Levels Playing Field for Restaurant Owners
Brightloom combines data mining and machine learning in a software platform that identifies customer buying patterns and predicts future purchases. With detailed customer information, smaller restaurants can personalize offers to encourage brand loyalty and increase sales.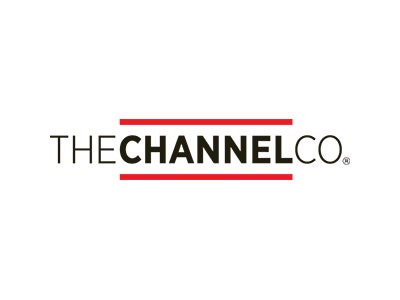 Image credit: Brightloom
Online ordering is at an all-time high. Consumers like the convenience, and operators can benefit from a host of purchase data that can be analyzed to provide customer insights. That kind of information typically is the domain of global quick serve restaurants, like McDonald's and Starbucks, which have the financial and human resources to build strong digital platforms that track customer buying patterns and predict future purchases. Now startup Brightloom is bringing that capability to smaller restaurant chains.
The San Francisco-based Brightloom (formerly Eatsa) has developed the Customer Growth Platform (CGP), a cloud-based, software-as-a-service platform that allows small QSRs to benefit from the data mining technology that large chains use to reward customer loyalty and drive sales. The platform is designed for restaurants with five to 1,000 locations. Brightloom is backed by Starbucks and is led by Adam Brotman, the coffee company's former chief digital officer, who oversaw the launch of the Starbucks mobile app.
Digging Deep for Customer Insights
To get started, the restaurant provides Brightloom with several months' worth of transactional data from its digital customers, along with menu information. Data can be uploaded through an SFTP server or through a direct link to the Brightloom platform. All customer transactions are recorded and transformed into standardized datasets. That data is analyzed to provide managers with visual and report-based insights regarding customer behavior and business impact.
The CGP uses machine learning to analyze customer transactions based on which products are purchased, how frequently, and overall money spent during a specific time period. Armed with that data, the CGP can predict when a customer will return to the restaurant, what items they will purchase, and how much they will spend.
The CGP groups similar customers into SmartSegments, where they can receive targeted promotions based on their buying patterns. Restaurants also can send each SmartSegment specific discounts or offers to encourage customers to try new products. The platform can track which offers are the most successful, and the company can adjust them—increase a discount, for example—if consumers don't bite.
Similarly, the CGP monitors purchase patterns across customers, and against control groups, to assess the effectiveness of a marketing campaign. The software also can suggest consumer-specific promotions or product recommendations that can level-up a customer's purchases and loyalty.
Online Ordering Continues to Grow
The timing is ideal. Restaurants of all sizes are seeking digital solutions to accommodate the boost in online sales spurred by the pandemic. When the pandemic hit, restaurants saw a huge jump in online ordering. In Q1 2020, only 9 percent of restaurant orders were placed online or by phone. By Q2 that jumped to 33 percent, with mobile and online orders alone increasing by a whopping 286 percent. That's good for restaurants. According to online food ordering and delivery app ChowNow, online order tickets are 20 percent higher than on-premises purchases.
Customers enjoy the convenience of online ordering and are unlikely to stop even as stores and restaurants open more fully. The need to engage customers is strong: a recent study found that 66 percent of consumers favor stores that regularly provide them with offers based on past purchases.
Online ordering is quick, convenient, and drives up sales. Restaurants that tap into the treasure trove of digital data can increase consumer loyalty and the bottom line.