Waging the Smart Battle Against Cancer
Working with healthcare industry leaders, Intel is leveraging the capabilities of IoT to reach its goal of creating a one-day precision medicine program for new cancer patients by 2020.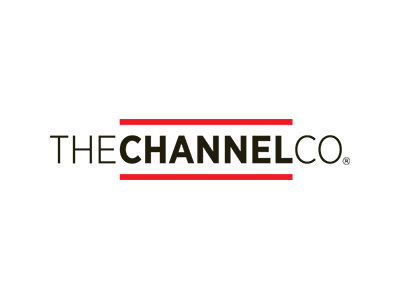 Photo: Intel All in One Day infographic
Getting diagnosed with cancer is becoming an all too common experience. The American Cancer Society's 2017 annual Cancer Facts and Figures report estimates there will be 1,688,780 new cancer cases diagnosed and 600,920 cancer deaths in the United States this year. Those are sobering numbers, and the kind of stats that technology innovators have been taking to heart. Intel is leading the charge, working on ways to better facilitate precision medicine—a form of medicine that uses information about a person's genes, proteins and environment to prevent, diagnose and treat disease, and one of the most promising strategies for improving cancer treatment plans and health outcomes.
Working with healthcare industry leaders, Intel is leveraging the capabilities of IoT to reach its goal of creating a one-day precision medicine program for new cancer patients by 2020.
All in One Day: Precision Medicine in 24 Hours
When it comes to cancer treatment, one size most definitely does not fit all. Even when it comes to treating the same type of cancer, a therapy that works for one patient often isn't the best choice for a seemingly similar case. This is where precision medicine comes in. It looks for the factor that makes each individual's cancer unique, enabling doctors to create a specially tailored treatment plan. Which is amazing—but it requires access to vast amounts of data, as well as the ability to process, analyze and determine actionable insights from it.
Which is why Intel set its sights on developing technology that can accelerate precision medicine, with the goal that by 2020, every cancer patient can receive a personalized diagnosis based on lifestyle, environment and genetics, in addition to a targeted treatment plan—all in one day.
The ultimate goal of the "All-in One Day" initiative is to deliver a precision medicine experience for each cancer patients, from getting a diagnosis from their doctor to receiving a personalized treatment plan.
The personalized treatment component is broken down into 3 steps, which would all be completed in a single day:
Primary sequencing: Patient visits doctor and individual genome sequencing is performed.
Secondary analysis: Disease-causing genes and key pathways are identified through analytics.
Precision medicine: Gene-targeted drugs, if available, are pinpointed, and collaborative knowledge bases of patient sequencing, treatment and outcome data are consulted so that clinicians can recommend individualized treatments.
All of this is built upon and made possible through remarkable advances in genomic coding capabilities. DNA coding that would have taken 13 years and $3 billion 20 years ago can now be done in just 24 hours for only $1,000. Thankfully while that hurdle can now be overcome, other challenges still remain.
To meet the "All in One Day" goal, precision cancer care will require breakthroughs in multiple areas, including computing. These 4 main technical challenges must be overcome before precision medicine can become the norm:
The ability to share/collaborate securely
The size/amount of the data involved
The speed of sequencing
The scalability of current architectures
Joining Forces
Intel and The Broad Institute of MIT and Harvard are partnering together to scale researchers' ability to analyze huge volumes of genomic data from diverse sources worldwide.
Researchers and software engineers at the new Intel-Broad Center for Genomic Data Engineering are building, optimizing and widely sharing new tools and infrastructure that will help scientists integrate and process genomic data.
The project is optimizing best practices in hardware and software for genome analytics to make it possible to combine and use research data sets that reside on private, public and hybrid clouds. The goal is to enable researchers across the globe to generate robust results more quickly by accessing data that may have been unavailable to them before.
This and other Intel collaborations involving Oregon Health & Science University, the Dana-Farber Cancer Institute and the Ontario Institute for Cancer Research, focused around The Collaborative Cancer Cloud (CCC), are helping make great strides toward the ultimate goal.
The CCC is a federated analytics platform that uses Intel technology to collectively analyze large amounts of patient genomic, imaging and clinical data from each institute in a distributed way, all while preserving the privacy and security of the patient data at each site—key to hitting the "All in One Day" precision cancer care target by 2020.
Learn more about how Intel is leveraging smart technology to advance healthcare with the "All in One Day" project, utilizing its healthcare solutions, IT and medical devices to make a personalized experience for each unique patient a reality, while its High Performance Computing enables healthcare clients to accelerate discovery and solve the toughest problems with the aggregated computing power that comes from high performance computing.