The Urban Institute Uses AI to Help Fight Inequality in US Cities
IBM and the Urban Institute are using the IBM Cloud Pak® for Data as a Service to identify neighborhoods at risk of community decline or gentrification and enable timely policy proposals to prevent displacement. The project will use deep data analysis to create machine learning models that will shape policy suggestions.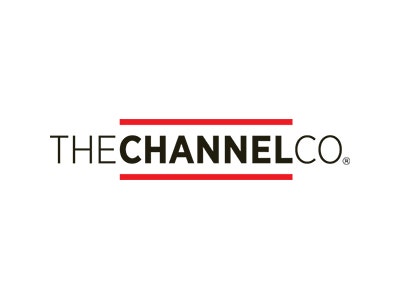 Image credit: IBM/Journey to AI
When an organization's core competency centers around data, it becomes absolutely crucial that its data is accurate, complete, and reliable. It's also crucial that the organization has the ability to harness the value of the data through analytics that result in actionable insights. If not, the data is merely information.
The Washington, D.C.-based Urban Institute relies on data to help communities look at the effectiveness of government programs and where people are making progress, and to help federal, state, and local leaders solve problems and put policies into practice.
Formed in 1968 by President Lyndon Johnson, the Urban Institute is a research organization that develops evidence-based insights that improve lives and strengthen communities, acting as a trusted resource for timely analysis of social and economic policy. Policymakers and advocates look to the Urban Institute for impartial data to help shape decisions affecting people, cities and states. The organization collaborates with lawmakers, community leaders, and corporations to diagnose problems, devise solutions, and create roadmaps for change.
Data to Measure Change
To measure the effects on policies, compare options, and discover trends, Urban Institute must have access to high-quality data. The IBM Data Science and AI Elite team is collaborating with the Urban Institute to help measure neighborhood changes across the US. The team is using advanced analytics and AI to support Urban Institute's activities to identify neighborhoods at risk of community decline or gentrification and enable proactive policy proposals to prevent displacement.
Real-time data and analysis of neighborhood changes is essential for successful policy interventions. The project is using the IBM Cloud Pak® for Data as a Service to conduct deep data analysis and deploy machine learning models. It also leverages AutoAI on the platform to automatically build model pipelines and rapidly iterate through feasible models. IBM will help the teams discover insights from housing and demographic changes across several metro areas in a collaborative environment, enabling faster future analyses in different geographies.
Connecting Siloed Data
IBM launched its IBM Cloud Pak® for Data, a unified platform that delivers a data fabric to connect and access siloed data on premises or across multiple clouds. It's made up of pre-configured microservices that run on a multi-node IBM Cloud Private cluster, enabling organizations to connect to data sources from a single web application. It offers an integrated set of services for building analytics and machine learning models and includes an ecosystem of supported services.
Intel offers a number of add-on software packages to go with IBM Cloud Pak® for Data that are already optimized for Intel® architecture, which can save solution integrators up to weeks of time in configuring and tuning software for workloads. The add-ons are free and available as containers from the IBM Cloud Pak for Data Library. They offer excellent performance and can be quickly implemented on Intel architecture.
With IBM Cloud Pak for Data as a Service, Urban Institute will simplify and automate access to data across multi-cloud and on-premises data sources and can safeguard the use of all data, regardless of source.
Learn more about how IBM is teaming up with Urban Institute to help fight inequality in cities: