A SmartCloud Platform Enables Smart Parking – and More
The SmartPark system is an intelligent IoT services platform that integrates parking, guidance, payment, and analytics. It relies on the SmartCloud service platform to gather data from thousands of installed IoT sensors that can register a vehicle's arrival and departure and can process that information into valuable, real-time transportation system reporting.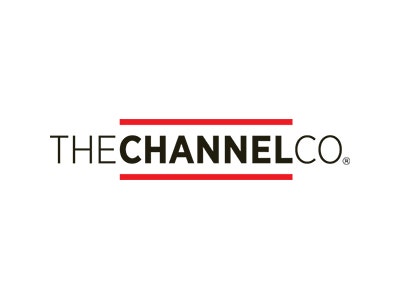 We've all been there. We're running late for a meeting and driving around a multi-level parking garage looking for an open space, and we can't find one. Or perhaps we're just trying to find a place to park the car, so we can shop for shoes in a mall or visit a friend in the hospital. It's frustrating, but also wastes a surprising amount of time.
Research from INRIX revealed that Americans spend an average of 17 hours per year searching for parking. This results in a cost of $345 per driver in wasted time, fuel,and emissions. And the US economy suffers as well, as 40 percent of motorists surveyed said they have avoided driving to shops due to parking issues.
Easier Parking, Less Frustration
IoT-based smart parking systems, which use sensors to send data about empty and filled parking spaces via mobile application, can save time, money, and also cut frustration. Drivers can use a Web application to look at a real-time smart map for parking guidance.
One company, Smart Parking, began as a parking intelligence company but added capabilities to connect other IoT devices and sensors to extend its reach. The company's core product is an infinitely scalable, sensor-based system called SmartPark that uses advanced detection techniques to register a vehicle's arrival and departure events and presence in parking spaces. Information is transferred and communicated by a SmartSpot gateway, giving city operators an IoT communications platform that can connect to other smart city services in the future.
IoT for Real-Time Event Reporting
Smart Parking created SmartCloud, a real-time, global scale, intelligent IoT services platform that uses thousands of sensors and devices to collect data that it can process into reporting and events for efficient smart city services management.
Smart Parking used standard Web technologies to build the SmartCloud service platform, so it can provide secure universal access via standard Web browsers. The company launched SmartCloud in 2018 after partnering with Google, as it deployed the Google Cloud IoT Core platform. This partnership enables a complete solution for connecting, managing, and collecting data from IoT devices. SmartCloud connects smart parking, surveillance, WiFi, lighting and other sources from sensors into a single cloud-based management platform. Smart Parking was an early adopter of the Google Cloud IoT Platform, which is powered by Intel® Xeon® processors.
Users view live information and visualization tiles via general purpose and per-user customizable dashboards. For its data analytics and on-demand reporting capabilities, SmartCloud incorporates big data storage and query technology. The platform embeds the ability to use the Google Data Studio WYSIWYG report editor, also supporting the ability for other BI tools to connect to the underlying BigQuery database.
SmartCloud is AI-ready and has knowledge graph data linkage capability. The platform is created and delivered via a library of Web service APIs that adhere to the OpenAPI and other industry-standard specifications.
Smart Parking currently is deployed in key markets of New Zealand and Australia as well as the UK. The technology has been deployed at a wide array of sites, including railway stations, airports, office parking facilities, and shopping centers.
Learn more about Smart Parking and SmartCloud: