Sterilization Nation: Airlines, Hotels Turn to UV-light, Robotics to Fight COVID-19
Electrostatic sprayers and UV-light sanitation systems provide airlines and hotels with high-end disinfection procedures, easing corporate and consumer cleanliness concerns. IoT technologies, robotics, and classic chemistry will allow airlines and hotels to reopen safely and efficiently amid the COVID-19 pandemic.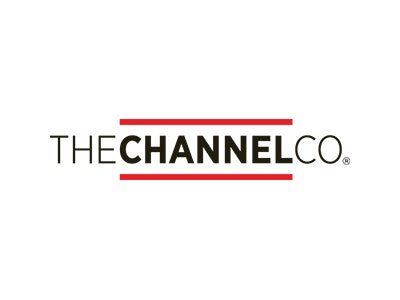 Image credit: Delta Airlines
The hospitality industry is hoping high-tech technology can save the day by providing fast, effective environmental sterilization. Airlines and hotels are revamping cleaning procedures amid the COVID-19 pandemic, and many are turning to electrostatic sprayers. Coupled with rigorous cleaning procedures, electrostatic sprayers greatly improve the sanitation of surfaces and prevent the spread of pathogens and viruses, which is especially important during these uncertain times. The electrostatic sprayers, recommended by the U.S. Centers for Disease Control and Prevention and the World Health Organization, can be used on all types of surfaces and are increasingly used in the healthcare, education, hospitality, and food service industries.
Despite improved cleaning procedures, humans are unable to sanitize every surface necessary on an aircraft. As a result, airlines are turning to electrostatic technology to sanitize all surfaces of an aircraft. United Airlines, American Airlines, Delta Airlines, and Southwest Airlines all are using electrostatic sprayers on their aircraft to kill pathogens and microbes and to stop the spread of disease.
Cleaner Living Through Chemistry
These electrostatic sprayers work by positively charging disinfecting liquid as it passes through the sprayer's nozzle. When the electric charge is applied to the disinfecting liquid, the particles repel one another. The disinfectant is then sprayed out in the form of a mist, and the positively charged droplets of disinfectant wrap around negatively charged surfaces because of the Law of Attraction. The disinfectant can cover all surfaces, including hard-to-reach ones, for maximum sanitation.
Delta Airlines is using EvaClean's Protexus® electrostatic battery-powered sprayers, which have a tri-nozzle and an ergonomic design that can provide three times more coverage than typical spray disinfectants. EvaClean's disinfectant uses a special chemical compound made up of NaDCC, an organic chlorine donor. This compound releases hypochlorous acid (HOCl) and monosodium cyanurate (NaOCl) when dissolved in water, resulting in a stable disinfectant mist that clings to all surfaces on Delta's aircraft. Other electrostatic sprayer manufacturers use different chemical compounds in their disinfecting liquids. EvaClean's website claims its disinfectant is proven effective against COVID-19.
Hotels are also utilizing this electrostatic technology to improve sanitation in common areas and guest rooms. Both Hilton and Marriott hotel chains are using electrostatic sprayers in their hotels to provide more sanitation coverage at quicker rates.
UV-Light Sanitation
To further reduce the transmission of pathogens, Hilton is urging guests to use digital room keys on the Hilton app. Other hotels are offering contact-free check-in through mobile devices as well, a trend that's likely to increase as hotels re-open.
For customers who prefer physical keys or hotels that don't yet have digital key capabilities, hotels are exploring ways to disinfect key cards. Marriott is looking into using ultraviolet light technology for sanitizing guest key cards and hotel and employee devices. The technology works by penetrating objects with UV-C light, the only part of the UV light spectrum that can kill germs. This technique works best on flat or smooth surfaces and was found to remove nearly 100 percent of bacteria colonies in a healthcare environment.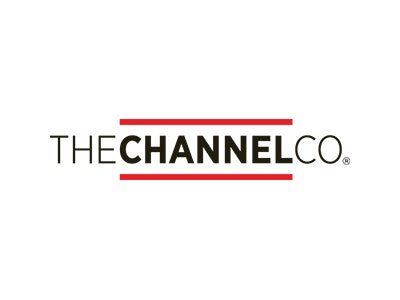 Image credit: Xenex Disinfection Services
The Westin Houston Medical Center, owned by Marriott, was the first hotel to use a UV-light sanitation robot to zap germs and pathogens from hotel surfaces. Previously, these robots were mainly used in medical centers. The Westin hotel uses the LightStrike Germ-Zapping Robot, created by Xenex Disinfection Services, which uses ultraviolet light to damage the DNA and cell walls of bacteria to destroy it. The LightStrike robot was the first of its kind to destroy COVID-19. When applied to a hard surface from a distance of one meter, the LightStrike was able to reduce the pathogen load by 99.99 percent in two minutes.
The increased use of electrostatic sprayers and the use of UV-light sanitation and robotic automation during the COVID-19 pandemic offer new ways for companies to maximize sanitation, which is important for the prevention of disease. Hotels and airlines can use these sanitation techniques to effectively conduct business during and after the pandemic, keeping the safety of employees and customers at the forefront of their procedures. These new tools may be part of the product lineup that solution integrators need to have in your portfolio for every business client.