IoT Gives the Oil Industry a Boost of Energy and Efficiency
Oil is big business, so improving operations can result in big savings. Strategic planning enables energy companies to deploy cutting-edge IoT technologies that collect data from critical assets, even the hard-to-reach remote ones.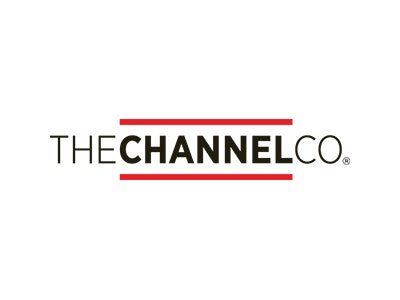 Image credit: Chevron
Energy companies are adopting digital technologies, due in large part to the prevalence of cloud technology and need for data analytics. "Digital acceleration, while absolutely necessary, also requires up-front strategic thinking," says Monika Mangla, with Chevron's Global Finance Strategy division, at the IoT World conference in November 2021.
Mangla cautions that companies should define their digital imperatives first and use those to guide the development of their digital strategy. The pace of technical innovation far surpasses the rate at which companies change. The digital strategy should include more than what tools to integrate, but also how those core decisions are made, so management changes won't undermine or stymie future goals.
"Having a long-term vision on how to support and use these tools in the future should impact how you integrate digital tools," she says.
Most importantly, launching digital transformation projects using IoT requires getting buy-in from the C-suite to the field team. Communicate the vision, train the staff, and listen to feedback, so the implementation is valuable. "Data is the new oil. Using data effectively can be a huge differentiator in any company's success," Mangla says.
Sensor-based Insight
That was Chevron's approach when it began deploying IoT technologies across its assets. The company partnered with Emerson and Microsoft to deploy cloud-connected sensors across thousands of its heat exchangers, which remove heat from the fluid that passes through them during fuel processing.
Chevron is using Emerson's sensors to collect real-time data, which is sent through Emerson gateways to Microsoft Azure, where it is analyzed to determine the health of the equipment and predict potential failures. Chevron maintains more than 5,000 heat exchangers across the globe, so knowing when to clean and fix this equipment can save the company millions of dollars each year.
Monitoring Equipment Performance with IoT
Emerson also supplies the control valves, control systems, and optimization software that monitors Chevron's equipment, energy consumption, and reliability. Since establishing the initial partnership, Chevron has deployed sensors on additional equipment to measure pipe corrosion and tank levels in their facilities. They also monitor temperature, pressure, and vibrations to give operators data-driven insights about their processes and equipment performance.
In addition, sensors are being used for optimization of natural resources. IoT devices can determine the amount of oil a company can extract from a particular deposit in a given timeframe, for example. That knowledge informs not only processing operations but also exploration activities. Having more precise data about wells and deposits enables oil companies to better plan excavation and drilling activities, another boost to the bottom line.
With dispersed operations, the ability to monitor and aggregate field data remotely is a key driver for energy companies to adopt IoT. Clarifying the long-term vision and establishing a strategic plan will ensure the deployment is not only successful but valuable.
Learn more about Microsoft Azure.