Travel Boom Jumpstarts Demand for Digital Signs, Wayfinding Tools
As travel and tourism make a post-pandemic comeback, hotels and event centers are transforming operations to provide a safe, contactless and efficient guest experience. Digital signage and interactive wayfinding are becoming fast-growing solution areas for hospitality, as they can direct guests to all the amenities and services the facility has to offer while being mindful of rapidly evolving health requirements.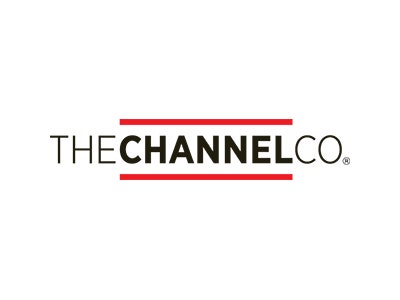 Image credit: 22Miles
Anyone who has been anywhere near an airport in 2022 knows one thing for sure: travel has made a comeback. From hotels to airports to train stations, crowds and long lines are the norm as people are once again out and exploring.
Even with reports of COVID-19 outbreaks in certain cities and areas, the travel boom anticipated for summer is real. Tourism market research firm Destination Analysts reports that more than 87.6 percent of Americans have current trip plans to venture beyond their home, either for work or play. And the hesitation to attend an in-person business event is also diminishing, as travel surveys also show that avoidance of conventions and conferences has reached a record low (40.9 percent).
Delivering Enhanced Customer Experiences
With constantly changing public health circumstances, the hospitality sector now has to offer an outstanding guest experience and simultaneously prioritize health and safety guidelines. The lull during the pandemic gave airports, cities, and hotels time to rethink the technology needed to improve the customer experience, including how to keep guests and staff safe as well as how to improve services, such as registration and check-in.
This transformation in hospitality has heightened the demand for intelligent digital signage and interactive wayfinding technology. Those solutions are fast-growing communication channels for hospitality, as they can help guests embrace travel opportunities by pointing to the amenities and services a hotel has to offer while still being mindful of health requirements.
One provider of these types of digital solutions is 22Miles, who is also a partner in the Intel® Solutions Marketplace. 22Miles offers platforms for 3D wayfinding, 4K video walls, mobile indoor positioning and mapping, and dynamic signage. Designed to accommodate hotels, offices, and event spaces, the 22Miles portfolio includes digital signage software, wayfinding displays and kiosks, interactive touch screens, and cloud-based deployment platforms for messaging.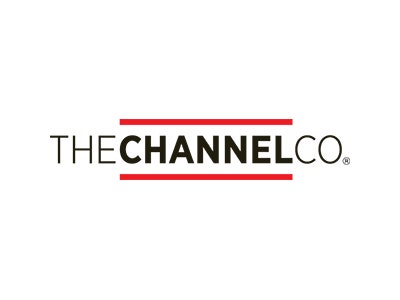 Image credit: 22Miles
Checking In at the Digital Hotel
Tomer Mann, the EVP and CRO of 22Miles, outlined five emerging use cases for digital sign and wayfinding technology in hospitality. These include:
Virtual receptionist. A hotel guest's first impression begins at the entryway, so the goal of every hotel is to help make check-in secure, seamless, and efficient. 22Miles has a kiosk solution that can be equipped with a virtual receptionist. This option offers a way to monitor guests entering the lobby to check-in, check out, or navigate the facility.
A guest can simply enter a hotel, approach a digital check-in screen, and be greeted by a guest relations employee who can walk through the check-in process or answer questions. Hotels can also use screens that can populate questions to confirm negative COVID-19 tests, vaccination status, or symptoms, which helps ensure guests remain at low risk during their stay.
Integrated and AR wayfinding. In addition to the streamlined check-in experience, the kiosk setup can include additional integrations to make it a one-stop place for venue and travel details. With maps, real-time transportation information, and details on upcoming events, an interactive kiosk can deliver all the information a guest needs for the duration of their stay.
22Miles recommends that facilities use an integrated content management solution throughout the hotel that can connect the kiosks with other facility signage. That ensures information is consistent and available on demand, 24/7.
For larger resorts, navigation can be confusing for guests. Wayfinding functions can ease this customer pain point. By scanning a QR code, a guest can launch wayfinding tools that include live indoor positioning pop-ups and directions to a hotel's restaurants, conference rooms, amenities, front desk, and parking lots. 22Miles also has image-based augmented reality wayfinding tools with real-time turn-by-turn directions that can highlight objects or promotions along the person's path.
Voice and touchless prompts. With high-interaction technologies such as kiosks, facilities may want to consider touch-free options for improved hygiene. 22Miles recommends using voice control prompts and QR code integrations to allow guests to speak or scan a code on their mobile device to complete check-in, eliminating the need for touching a shared surface. QR codes add additional convenience, as they can bring information directly to the guest's mobile device.
Interactive concierge services. Digital transformation in modern travel doesn't stop at the concierge: High-resolution, QR code-controlled digital signage throughout a facility, especially in lobbies and elevators, enables guests to have a more immersive experience. Digital signs can serve as a virtual concierge and can help guests reserve and book activities in the hotel and surrounding area.
Meeting space integrations. Meeting space and event scheduling integrations with hospitality software providers such as DELPHI, EMS, Micros, Envision, Tripleseat, Ungerboeck, Google Suite, and Microsoft Office can be valuable to guests as professional conferences and parties return to the hospitality sector. When integrated with conference room technology, meeting signs and reader boards can be dynamically updated with room schedules. With content management software, many of these solutions can be automatically added to existing kiosks, video walls, and web browser integrations, reducing operational costs for event managers.