New Podcast: Bridging the IT/OT Gap
As the number of edge computing continues to increase, so does the volume of available data. Now, organizations are in dire need of ways for the workforce to better interpret meaningful information from all the data generated from disparate IT/OT systems. In our podcast, Kelly Ireland, Founder, CTO, and CEO at CBT talks about innovative solutions such as her company's Connected Worker technology that can enable workers to use smart devices to visualize and consume real-time data and collaborate safely and efficiently.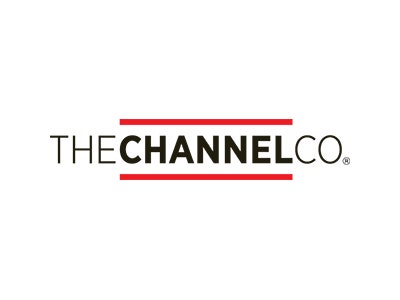 Image credit: Kelly Ireland, CBT
IoT, especially when paired with edge computing, enables the IT portion of IT/OT convergence. Since OT devices aren't traditionally networked technology, IoT integrations provide the ability to collect, transfer, and analyze time-sensitive data to provide insights much more quickly, shifting operational processes from reactive to proactive.
While data gathering can be challenging, organizations also need help to distribute the data to key personnel–when and where they need it. To solve that problem, they are turning to solution integrators such as CBT for help.
Based in Orange, CA, CBT is a woman-owned domain expert integrator that specializes in delivering a quick-start approach to solutions that unite the IT/OT business cultures. CBT is in the business of designing, building, testing, and iterating solutions that actually work–without spending years on technology development.
Innovation Delivery-as-a-Service
To understand how CBT makes this magic happen, the IoT Integrator Wire editors in our latest podcast episode talk with Kelly Ireland, Founder, CEO, and Chief Technology Officer at CBT. Kelly has been involved in the IT industry since 1976 and in the reseller industry since 1984. A self-professed techie, Ireland started her career as an IBM RPG II and RPG III programmer and has dived headfirst into every technology available.
Ireland founded CBT in 2001 and has grown the company into an award-winning IT, IIoT, and Edge Solutions provider with a roster of Fortune 50 clients. She has also been named one of the Power 30 Solution Providers by The Channel Company's Women of the Channel.
In our podcast, Ireland talks about her own love of technology, and how CBT turns the "art of the impossible" into reality for its wide variety of customers. She explains how CBT developed its Connected Worker solution and where it has already made a difference, from workers getting visual information on the factory floor to midwives in West Africa getting help from remote doctors during labor and delivery.
Ireland also describes how her company uses a crawl-walk-run approach through its Innovation Delivery as a Service (IDAAS) and Quickstart methodologies.