Computer Vision Solution Keeps Private Data Out of the Picture
Machine learning and image processing are integral to smart factories, but privacy remains a concern. A computer vision solution with integrated anonymization capabilities satisfies regulators and enables employees to better train AI models.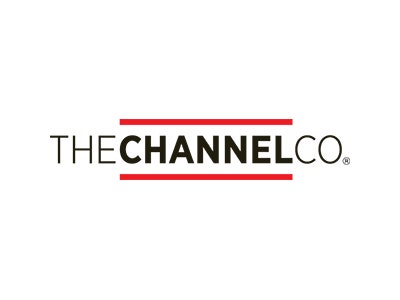 Image credit: BMW Group
As the shift to smart factories takes hold, companies are deploying or are planning to implement Industrial Internet of Things (IIoT) technologies in their manufacturing facilities. Artificial intelligence-based technologies are efficient and accurate; they enhance production and improve quality control, and they never get tired or sick.
Computer vision with deep learning capabilities can identify anomalies far faster than humans, and the data collected with each image enables errors to be traced back to the source. AI is attractive to manufacturers that want to reduce repetitive tasks for employees on the production line.
Automated Image Processing
German service provider Robotron created the Real-time Computer Vision (RCV) solution, an end-to-end platform designed for industrial IoT implementations. The modular, scalable design is based on container virtualization and expandable interfaces. It has an integrated user interface to support data preparation, transformation, and labeling, and features AI-enabled model training and a dashboard to perform inferences.
RCV supports object detection, image classification, and image segmentation, and optical character recognition. It is designed for use in final product inspection, component and surface defect inspection, and anomaly detection. It can ensure proper positioning of components and supports the commissioning of robots and drone-based detection logistics. The solution can be deployed on site, on the edge, in the cloud, or in a hybrid environment.
The BMW Group is using Robotron's solution in its 31 production and assembly facilities across 15 countries. The vehicle manufacturer employs about 120,000 people worldwide. The BMW Group uses AI-enabled technology to take over tedious inspection tasks on the production line, such as ensuring proper lettering on cars, checking item placement, and inspecting for scratched paint. The AI models are trained using thousands of images and human and AI feedback.
Integrated Anonymization
In fact, computer vision technology captures vast amounts of data, not all of which is necessary for the task at hand and, in some cases, can't be collected due to government regulations. The captured images can include personal information that must be protected.
To improve privacy, Robotron teamed with Intel to add integrated anonymization capabilities to its RCV solution using the Intel® Distribution of OpenVINO™ toolkit. The new AI model pixelates or otherwise obscures faces, people, license plates, components, products, areas, and other identifying information captured during image processing. Models are trained to identify those images and filter them out later.
The anonymization process runs on a standard PC. No additional coding or special hardware is required, so companies can integrate the technology into their current solutions. The Intel® Distribution of OpenVINO™ toolkit includes a Python-based Model Optimizer, an Inference Engine, support for OpenCV and OpenXV, and a Deep Learning Workbench.
The Robotron-Intel project was initially launched to enable the BMW Group to comply with German regulations. Now the BMW Group is using the OpenVINO-based solution to bring AI to all employees, part of the company's "AI for everyone" goal.
The Robotron RCV with anonymization capabilities will enable every BMW employee or end user to localize and obscure sensitive information in an image. Users can train the deep learning models to complete object detection and semantic segmentation to hide an individual's face, body, belongings, vehicle, or other items. Sensitive images can be pixelated, blurred, or masked to ensure privacy.