Putting Interconnected IoT Devices to Work to Improve Patient Healthcare
Innovation will continue to fuel the medical device sector's ongoing quest for better ways to diagnose and treat medical conditions proactively. When devices are interconnected, the ability for practitioners and clinicians to provide better patient care is increased exponentially.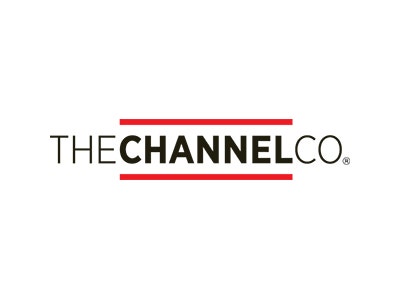 Image credit: Capsulte Technologies
It is no secret that with the ever-increasing population and the fact that people are living longer, we are seeing a growing incidence of chronic diseases. Add all of this to the unexpected burden recently placed on hospitals and clinics from the effects of the COVID-19 pandemic, and it is easy to see how important it is to have a patient's data available in real time for the right intervention and best treatment.
The ability to better capture this growing amount of patient data, combined with the urgency to improve patient outcomes, is accelerating the pace of adoption of IoT medical devices in hospitals and clinics. The need to collect, merge, and analyze this data to provide more proactive patient treatment has become the driving force behind the mission to connect all of these devices.
According to MarketsandMarkets, the global IoT medical devices market is projected to reach $63.43 billion by 2023. MarketsandMarkets states that the drivers behind this market are:
A growing focus on patient safety;
Government initiatives for promoting digital health;
The growing need for cost-containment in healthcare delivery;
Rising focus on active patient engagement and patient-centric care delivery;
Evolution of high-speed networking technologies and increasing penetration of smartphones, tablets, and other mobile platforms in healthcare.
With the investment that is being made by hospitals and clinics in the IoT medical device space, it only stands to reason that connecting all these disparate devices will not only deliver better intelligence for patient treatment, but relieve medical staff of many of their current burdens as well.
How IoT Integrators Can Capitalize on the Opportunity
Enter Capsule Technologies, a leading global provider of medical data technologies for hospitals and healthcare organizations. Its Medical Device Information Platform (MDIP) is comprised of device integration, vital signs monitoring, and clinical surveillance solutions that capture streaming clinical data from connected systems and transform it into context-rich information.
The information that MDIP processes is then used for clinical documentation, alarm management, patient surveillance, decision support, predictive analytics, and clinical research. Additionally, MDIP's cutting edge data management and connectivity capabilities have been designed specifically to drive better collaboration and communication between clinicians and departments.
Capsule's MDIP is a complete IoT-based ecosystem. The way it works is through continuous analysis of the live, streaming medical device data in the MDIP by the Capsule Surveillance Smart Rules solution. Surveillance Smart Rules is specially configured to generate an alert upon detecting an emergent, clinically actionable patient event based on a hospital's own clinical practice and policy. Smart notifications are then routed to staff, and streaming data can also be viewed remotely at the Capsule Surveillance Workstation.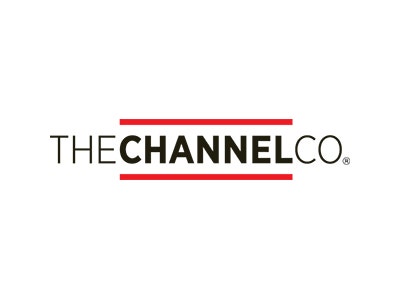 Image credit: Capsulte Technologies
The beauty of Capsule's Medical Device Information Platform (MDIP) is that it is a tried and trusted member of Intel's IoT Market Ready Solutions Program. This designation signifies that the IoT solution is a proven end-to-end IoT solution that is fully market ready for integration.
Innovation at the Intersection of Technology and Healthcare
Last month, in response to COVID-19, Capsule Technologies introduced a cloud deployed and managed version of its Ventilated Patient Surveillance (VPS) workstation that can now run on Microsoft Azure. The VPS workstation provides users of the MDIP with centralized remote observation of patients' ventilator data and clinically actionable emergent events.
The VPS workstation was designed to help clinicians manage their personal exposure to the virus, as well as guide their use of valuable PPE. And because VPS is Microsoft Azure enabled, it's the easiest route for a hospital that has a cloud strategy to take to implement the VPS workstation. More than 2,000 U.S. hospitals already have ventilated patient surveillance in use courtesy of ventilator connectivity provided by the Capsule MDIP.
This past July, The Defense Health Agency issued an authority to operate (ATO) declaration to Capsule Technologies to implement its clinical-surveillance and medical device-connectivity technologies. Capsule's tools are to be deployed across DHA's Medical Community of Interest, or MedCOI network. The MedCOI network is a global VPN where Military Health System applications can be accessed by more than 116,000 users serving more than 9.5 million beneficiaries.
Smart IoT Device Solutions: Ready for Prime Time
There is no denying the rising acuity level of patients throughout hospitals and clinics, especially in light of the pandemic. Combine this with the ongoing shortage of nurses, respiratory therapists and other care providers, and the need for new technology-based solutions becomes critical. The good news is that there are solutions available today that can alert clinicians to emergent, clinically actionable events. The even better news is that these solutions are quick and easy to develop around and seamless to integrate.
Learn More