How AI and Machine Learning Are Modernizing Healthcare
The adoption and implementation of artificial intelligence and machine learning technologies are occurring in rapid-fire fashion in every area of healthcare. Everything from patient data records, to imaging analysis, to drug discovery, to AI-assisted robotic surgery is being retooled and refreshed through integration of these technologies.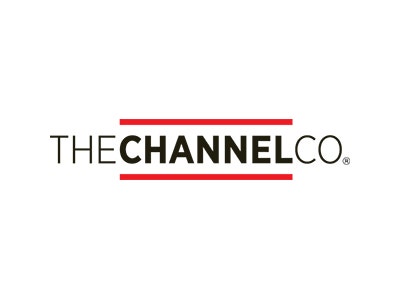 Image credit: KenSci
The amount of global healthcare data is expected to increase dramatically in 2020. According to research conducted in 2018 by Statista, estimates from 2013 suggest that there were about 153 exabytes of healthcare data generated in that year. However, projections indicate that there could be as much as 2,314 exabytes of new data generated in 2020. To lend some perspective to the magnitude of this growth, it is helpful to know that one exabyte of data is equal to one billion gigabytes. The challenge for medical practitioners, providers, suppliers and researchers is how do they mine this data in a way that enables them to put it to work for themselves, their partners, and most importantly, their patients.
As everyone is well aware, the COVID-19 pandemic has only fueled the need to meet and overcome this challenge more quickly and effectively. The good news is that as this avalanche of data is occurring, inexpensive, large-scale computing power is now available to process this data at the edge. And with all this compute and storage available at the edge, it has created the perfect environment to employ artificial intelligence (AI) and machine learning (ML) to meet, and even exceed the challenges that the healthcare industry is facing. Better yet, through the strategic and creative use of AI and ML, will come exciting new breakthroughs and innovations--some yet to even be conceived.
AI and ML are now being utilized in more than therapeutic development and healthcare delivery in a variety of ways. David Ryan, GM, Health and Life Sciences Business at Intel explains how smart healthcare technology is at work right now in the battle against COVID-19, "helping with everything from remote triaging and AI-driven diagnostics to robotic transport of medical supplies to gene sequencing in the quest for a vaccine."
Pharma and medical-technology manufacturers are using ML to drive development, guide clinical-trial design, and determine phases of life-cycle management. This is an important area in which AI and ML can make a compelling contribution, as they can aid in monitoring and compiling information that will compress the timelines in understanding variations in responses to treatment. Additional uses of ML include informing diagnosis, developing treatment algorithms, and employing new digitally based therapeutics.
Real World Applications in Healthcare
Solution integrators are using AI and machine learning tools for a number of functions critical to healthcare delivery and pharmaceutical development. Here are a few examples of the innovation already at work:
Predictive analysis
In the area of smart record keeping, KenSci uses ML to predict illnesses and recommend treatment for early intervention. The technology also helps predict population health risk by identifying patterns and surfacing high risk markers that can model disease progression. KenSci recently partnered with healthcare consulting firm T3K Health to focus on helping caregivers harness AI and ML for health records and workflow.
Imaging and diagnostics
Another area where AI and ML are making major inroads in effectiveness and accuracy is with medical imaging and diagnostics. Path AI in Cambridge, MA, is developing cutting-edge technology that promises to better diagnose and treat some of today's most challenging diseases. PathAI's solution utilizes ML to help pathologists make quicker and more accurate diagnoses. Additionally, its solution helps identify patients that could potentially benefit from new types of treatments or therapies.
Drug discovery
The process of drug discovery is reaping enormous benefits from AI and ML. Through its ML and AI platform named Augusta, Biosymetrics enables customers to perform automated ML and data pre-processing. This process mitigates bias and improves accuracy. It also automates the various time-consuming tasks that have traditionally been done manually in a number of different sectors of the healthcare ecosystem, including biopharmaceuticals, hospitals, and health systems.
Data integrity
When it comes to the administration side of the industry, there are sizable inefficiencies that machine learning solutions are now tackling. Orderly Health, based in Denver, CO, uses supervised ML to identify erroneous provider records. Once identified, the technology cleans and updates the data without any provider involvement. The company's goal is to assist employers and insurers to increase efficiency and improve productivity through this automated solution. This process in turn, makes it easier for people to understand their benefits, while also enabling them to identify the least expensive providers.
AI and ML Success Requires Smart Tech Integration
These are just a few examples of how AI and ML are helping modernize the healthcare industry. There are countless other broad-based, as well as niche applications that are being integrated into the workflow of the healthcare ecosystem. A quick glance at the market forecast for AI spending in this vertical supports this notion.
For instance, MarketsandMarkets forecasts that AI in the healthcare market valued at $2.10 billion in 2018, is likely to reach $36.15 billion by 2025. Grand View Research also predicts in a new report that the global AI market in healthcare is expected to reach $31.3 billion by 2025.
The healthcare industry has clearly embraced the concept that AI and ML technologies are critical to nearly every aspect of their business. This recognition and acceptance by the industry presents a unique opportunity for developers, integrators and solution providers to make an important contribution in helping healthcare companies to execute successfully in this modernization process.
Find out more about: