Smart Grids are a Powerful Idea
Smart utility grids can stabilize the power grid during times of crisis and enable better integration of clean energy solutions. Smart meters, connected grid routers, and integrated management systems can help combat prolonged power outages.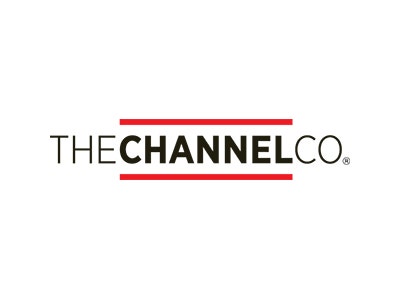 Image credit: Itron
Extreme weather events are taxing the power grid across the nation. In February 2021, a freak storm in Texas crippled the state's ability to provide power for days with devastating results. The incident left about 4.5 million customers without power for as many as six days and caused more than $100 billion in damages.
The frigid temperatures impacted gas wells, nuclear facilities, coal plants, and wind turbines and froze natural gas production, a major contributor to the grid problems. Later that year, Texas state officials passed legislation requiring power and natural gas companies to winterize their plants in an effort to prevent a repeat event.
The state is pushing for on-demand energy sources, powered by natural gas or a combination of renewable resources and batteries. It's a monumental task, one that is impossible to launch without smart technologies. Artificial intelligence and Internet of Things sensors breathe new life into decades-old infrastructure, enabling automation and communication across the grid and triggering safety and energy conservation responses in an emergency.
A National Issue
Of course, aging infrastructure isn't limited to Texas. Most of the US power grid was built about 80 years ago. It wasn't designed for today's power needs, and the current infrastructure needs to be updated. Smart meters are a start, enabling energy companies to remotely monitor consumption. Experts suggest the long-term solution is to create a smart grid. An AI-enabled grid could enable both the in-bound and out-bound movement of electricity, encouraging consumers to feed power into the grid.
Supporting bi-directional flow of electricity between the consumer and the power company would enable the growth of microgrids. A microgrid is a self-sustainable system that can use renewable or fossil fuels to generate their own power, like a university or hospital might during a crisis. Microgrids are separate from the larger grid, but with smart technologies they could bolster the main grid during outages.
A smart grid also can incorporate renewable energy sources, such as wind and solar when they are available, to stabilize the grid and reduce costs. However, it requires communication from AI-powered systems, so the grid can automatically respond to fluctuations in usage and availability, rather than relying on engineers to manually adjust or reroute power.
Digital Utilities
BC Hydro, the main electric utility for British Columbia, Canada, has deployed smart technology on its grid. The utility serves more than 2 million customers across nearly 365,000 square miles. BC Hydro upgraded its power grid, installing more than 2 million Itron smart meters and more than 2,000 connected grid routers (CGRs) from Cisco Systems.
The CGRs collect data on the field area network, enabling communications between the smart meters, Cisco's management software, and BC Hydro's back-office system. Cisco's offering, an Intel® IoT Market Ready Solution, allows utilities to monitor and control devices remotely and analyze power distribution and consumption information in real-time.
Initially, the CGRs primarily sent data from smart meters to BC Hydro; now they provide power outage detection and recovery information. Instead of relying on customer reports of power outages, the CGRs can inform the utility when and where they occur. When the power goes out, the CGR sends BC Hydro a notification, and the backup battery enables the device to keep working, so the company can immediately see the extent of an outage. The automated system has increased visibility, streamlined operations, and boosted the company's bottom line.