Using Artificial Intelligence and Analytics to Transform Education
AI-based technologies are being increasingly utilized to analyze the growing number of data points for evaluating the performance and ongoing needs of students. AI is also transforming traditional educational administrative processes by improving time to value for business-related initiatives for educational institutions.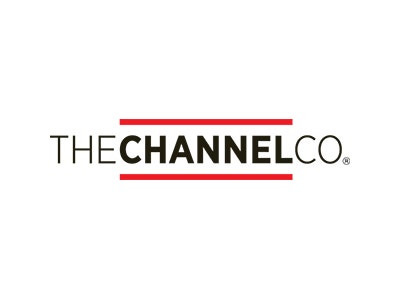 Image credit: CampusLogic
Artificial intelligence is making significant contributions in helping to address and overcome highly complex challenges in all areas of education. The areas being affected most notably are those that have been left previously untouched by technology.
As a result of specific advances in AI, this is all changing at a rapid-fire pace. We are now seeing accelerating use cases for artificial intelligence in many areas of education. Everything from extended learning beyond classrooms, to real-time assessment and feedback, to automated creation of personalized learning plans, to supporting teachers on time-consuming tasks, is now possible courtesy of AI.
According to a recent research conducted by MarketsandMarkets, the global marketplace for AI-enabled solutions in education is projected to reach $3.68 billion by 2023. The research firm foresees AI technologies such as deep learning, machine learning, and natural language processing (NLP) applied to education and training software, to improve performance and the learning experience. MarketsandMarkets forecasts that AI technologies will be implemented as per educational models, such as the learner model, pedagogical model, and domain model, improving educational systems for better knowledge delivery and assessment.
For those AI developers and integrators that focus on solutions for the education space, this new level of market adoption presents significant opportunity. Four key areas of focus include:
Already in place are new AI tools that can assist in the creation of virtual classrooms. While the pandemic has made this capability essential to educators everywhere, there are numerous other applications for this solution. These solutions can help make education available to everyone, such as those who may have personal mobility issues, or possibly visual or auditory challenges.
Century's AI-powered tool is one such solution that addresses this need. It is used by many leading international schools to extend and differentiate the classroom, while also being able to target early interventions. Edulastic is another provider of integrated extended learning. The solution helps keep students learning remotely with self-paced lessons, and users/educators have the ability to embed video, links, and articles.
Real-time assessment and feedback
IoT and AI-enabled devices are driving the creation of advanced learning programs that improve the learning processes. These solutions and services help teachers and parents understand their learners' performance, in addition to improving students' experience and knowledge level. Intel supports this new vision with software and hardware that help collect multiple points of input and output. This data then provides the analytics in real-time that lets teachers understand student engagement. Intel is currently studying AI in the classroom by using multi-modal sensing to gather data on three primary inputs that can better predict engagement during a class session. These inputs: appearance, interaction, and time-to-action, enable teachers to monitor each student's progress and in turn address their immediate learning needs.
Individualized learning has been priority number one for educators for decades. AI-based solutions for education now make individualized learning not just a possibility, but a reality as well. For instance, Century developed a classroom using AI technology that enables teachers to develop an online academic syllabus. This way students can access their syllabus at any time. Additionally, the AI technology is used to identify gaps in knowledge and recommend subjects that the student should choose, all based on the results of an aptitude test.
Several companies also provide AI-based learning, testing, and feedback to students and help identify gaps in knowledge. The solutions will redirect students to new topics when deemed appropriate. Content Technologies claims that its AI systems can create with a staff of 20 what it would take a large educational publisher with a thousand employees to replicate. Carnegie Learning's AI solution combines cognitive and learning science with practical instruction and research, so students can understand what they're learning in a deeper and more personal way.
Automating administrative tasks
Educators have traditionally spent an inordinate amount of time grading tests, checking homework, and following up on special assignments. By using AI to automate these tasks, teachers can reallocate their time and resources to focus more on each individual student. Typically, students who receive 1:1 tutoring perform two standard deviations better than students who learn through conventional group instruction in a classroom. One company, Imaginovation, uses AI to make it easier for teachers to file paperwork, check the validity and authenticity of documents, and ensure the completion of paperwork at a faster pace.
AI also plays a key role in other areas of education administration. One AI-enabled solution, CampusLogic, helps colleges assist their students in calculating exactly how much their institutional costs will be, so they know in advance how to accurately budget for tuition and other college expenses.
Other Incremental Opportunities for SIs
As planning, designing, and executing AI-based initiatives for education are increasing, there are other key technology considerations to take into account. Specifically, successful AI-enabled deployments are totally dependent on available IT infrastructures, data, and IoT devices for capturing instances to generate the very best results. Additionally, AI-enabled solutions in the education sector are comprised of various offline environments and devices. This integration presents an incremental opportunity for systems integrators and solution providers, as infrastructures and platforms need to be reevaluated in light of these new AI-driven requirements.