Transparent Path Adds Intelligence to Long-Haul Cargo Monitoring
5G sensors working with cloud-based analytics allow shippers, distributors, and recipients to track location and status of perishable cargo.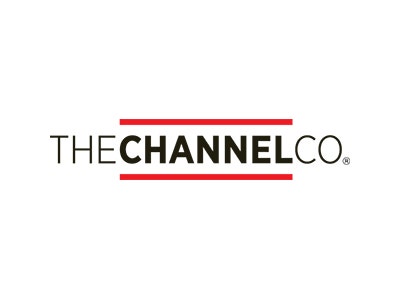 Image credit: Transparent Path
When IoT startup vendor Transparent Path began investigating the long-haul logistics market, it quickly settled on four major improvements to data collection that could allow supply chain partners to save billions in lost or spoiled food.
The company advocated for: gathering more data, in greater detail, at lower cost, and in near-real time. It also wanted to connect systems that otherwise stored data in silos, making it harder to perform any kind of analysis. Transparent Path then looked to share that data with all supply chain participants in near-real time, followed by distributing that data strategically in AI-enabled operations.
What emerged were three core elements: a sensor, logistics data, and predictive analytics capabilities. The Transparent Path real-time IoT sensors provide secure, real-time data about location, temperature, humidity, air pressure, light, shock, and tilt of perishable food packages or pallets in transit. And they communicate product status with supply chain partners.
Sensor data is then audited, secured, and made available to supply chain partners who can intervene as needed. An artificial intelligence engine enables Transparent Path to take IoT data and make freshness predictions about the perishables in transit. And in March 2022, the company added a supply chain auditing service, as the Covid pandemic and rising inflation have created enormous distribution disruptions.
Edge-to-cloud Tracking of Perishables
Key to the solutions are Transparent Path's sensors that communicate status information back to supply chain partners. The technology uses 5G cellular (defaulting to 4G where necessary) that "calls in" every 15 minutes, or whatever frequency the shipper desires. That data gets funneled into a shared, blockchain-enabled ledger for an edge-to-cloud tracking app intended for perishable foods, including fruit, vegetables, meat and fish.
The economics of the food and grocery industries are such that even a slightest savings can be the difference between profit and loss. Walmart rejects as much as 14 percent of the perishable foods that arrive on its receiving docks, which, industry-wide translates to $31 billion worth of food that ends up in landfill.
"If you're a seafood company and your wholesale price for salmon is $5.35 a pound and you lose 2 to 3 percent of your shipments in the supply chain, you can save $1 million because you're saving those loads," explains Transparent Path founder Eric Weaver. That's not chump change in the grocery industry where profits are slim, and typically in the 1-3 percent range.
The Freshness Factor
Focusing on perishables makes good sense, since the freshness of fruits, vegetables, meat and fish is where individual grocery stores can distinguish themselves and compete better, says Michele Pelino, principal analyst with Forrester. "For grocers, this is something that drives consumers to go to one store over another, so it can be a differentiating experience if they see those items are in good condition," she says. IoT and sensor technology can also help specialty grocers better compete against big-box stores.
Pelino also raised the issue of what emerging IoT technology means for personnel folks who stock and manage these food departments. "Change management is part of this as well, since you're doing more than just checking oranges," she adds.
Pelino wonders how IoT and monitoring quality ties into improving margins for grocers. "There's a cost to doing this," she notes; and what's less clear is if that cost helps boost revenue or profit. She adds that what isn't being discussed is who actually pays for the technology and service, given the sector's propensity for freebies and passing on as many costs as possible.And even though the cost of sensors have come down along with their chipsets, there's an impact across the entire grocery supply chain.
Next-gen Compostable Sensors
An Intel® partner, Transparent Path has performed limited trials this year with recyclable sensors, and is working with two US universities to create cheaper, next-generation disposable sensors—devices that can be applied to individual packages rather than whole cases or pallets. The fully compostable sensor technology should be released by 2024, Weaver says.
As Transparent Path continues to improve and upgrade the tracking and monitoring solution, Intel said it plans to continue supporting the company's transition to more economical, disposable sensors. Transparent Path is now working with Intel to create in-container visual monitoring using edge computing and machine vision.
Cameras placed within shipping containers will monitor loading, unloading, and in-transit conditions, while machine-learning algorithms will count pallets and packages while also monitoring for rough driving or leakage. This type of container monitoring augments human inspection of shipments required upon departure and arrival.
Learn more about Transparent Path.
See how a food bank uses IoT to keep tabs on perishable food shipments.
Watch the video from Intel® and Transparent Path on using edge-to-cloud technology.